Fogging Disinfection Cleaning in London
Our team of specialists in fogging disinfection cleaning in London can eliminate any traces of COVID-19 and any contagious pathogens in a very quick and efficient way.
Keeping your premises well disinfected and hygienic is something which has become particularly important since the pandemic started.
All kinds of commercial buildings ranging from offices, educational institutions, churches, gyms, and warehouses are highly vulnerable to a variety of bacteria and microorganisms, with severe cases of infestations reported on a recurring basis.
Fogging disinfection cleaning allow us to perform our tasks without interfering with the normal functions of your business. All objects touched by members of your staff will be thoroughly disinfected and deodorized according to standards that are considered clinically clean.
When you hire Ecoserve for you fogging decontamination cleaning you are investing not just in your business image and reputation but also staying ahead of the curve, beating your competitors who, perhaps, do not take their cleanliness so seriously.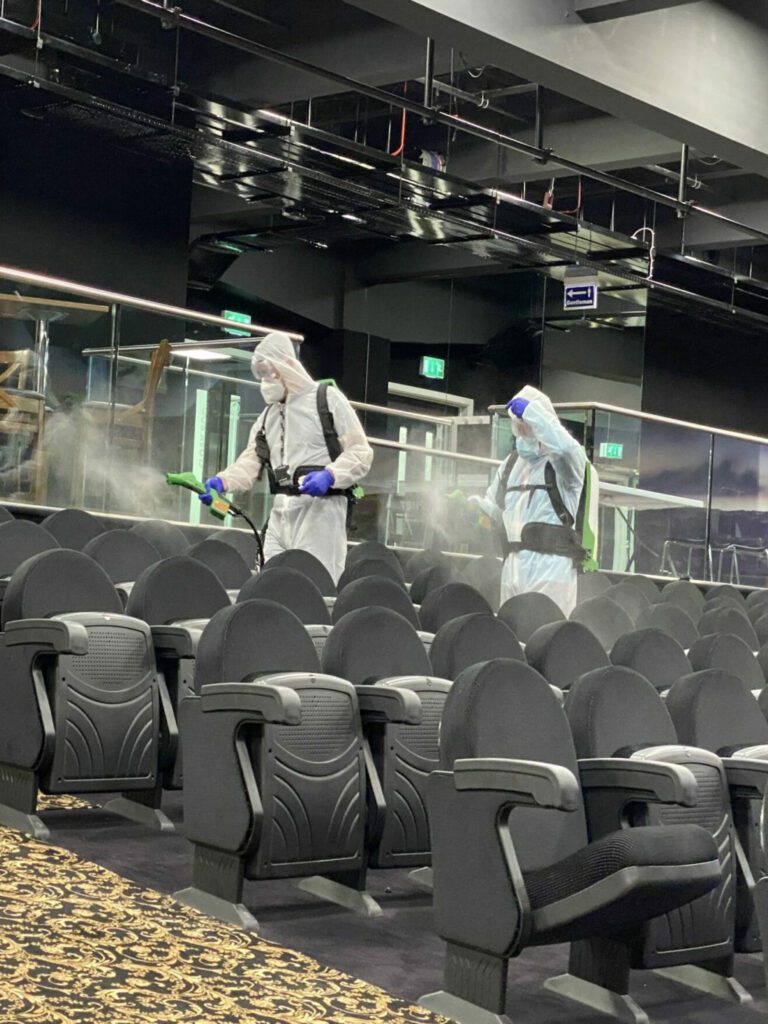 Electrostatic Disinfecting Cleaning in London
Electrostatic disinfection cleaning is one of the most effective specialist disinfection cleaning against COVID-19 and other viruses, there is no other cleaning technique that can coat surfaces so uniformly or so completely.
Our electrostatic disinfection cleaning in London, can deliver to you the highest standards of disinfection cleaning in a very fast and effective way. If you have confirmed cases of coronavirus within your premises, or are you looking to minimise the risks of possible transmission of COVID-19 in your building? Whichever it is, we can help you.
Our disinfection and decontamination services are highly effective against: Coronavirus, Norovirus, E. Coli, Swine Flu, Hepatitis C and MRSA.
The process we use ensures an even disinfection coverage that more traditional methods of cleaning and disinfecting cannot match. Because our methods are so absolute in their execution, they can be used in any environment that has to be spotlessly clean.
We use only the best products when we are disinfecting your premises, and this means products that guarantee the elimination of 99.9% of known viruses, bacteria and fungi in under 5 minutes. In other words you can return to work much faster than when using any other cleaning and disinfection process.
Treatment can be applied to any surface type, in any environment and it provides 30-days protection from harmful bacteria and viruses.
Don't risk the health and safety of your employees, just get in touch with us for a free no obligation quote today.
How effective is fogging against COVID-19?
Fogging disinfection cleaning is highly effective against Covid-19 killing 99.9% of known viruses, bacteria, and fungi in just under 5 minutes. Most commercial fogging services use toxic virucidal products with volatile organic compounds to kill viruses and microorganisms, with us you get only certified chemicals to EN standards: EN1276, EN13704, EN1650, EN14476 and EN14675.
The electrostatic method that we use involves the delivery of charged droplets that are actively attracted to surfaces, including crevices, regardless of spray direction – this method provides total coverage of all exposed surfaces.
For all decontamination cleaning in London throughout the year, just get in touch with us for a free no-obligation quote today.
Covers 360-degrees of applied surfaces

Reduces the risk of cross-contamination because of touch application processes

Reaches hard-to-reach cleaning surfaces and spaces

Uses on average 65% fewer chemicals per square foot than standard cleaning
Areas our fogging cleaning cover:
Gyms, Offices, Restaurants, Educational buildings, constructions sites, Aircrafts, residential buildings and Hotels.
As a a business we have used Ecoserve from the beginning in 2013.
They have always provided us with professional and well mannered staff.
The attention to detail is excellent and they are always on hand should we need extra cleaning at the last minute.
They have been by our side throughout the Covid-19 pandemic offering us the best protection by deep cleaning and using the antiviral fogging machines.
We really wouldn't know what we would have done without them.
They have certainly become part of the TBNuk family.
Ecoserve arrived to the attention of our organisation via their awareness campaign in 2013; which turned out to be our good fortune because it came at a time when we were looking at different ways of utilising staff time. Their management team are very hands on and show an awareness of customer service which is very bespoke. All our concerns are dealt with in a very short space of time with the lines of communication very short. Their quality control methods and innovation were held in high regard aligned with their high standards of attention to detail.
Ecoserve Cleaning are very professional and responsive with the tasks, they are doing a deep clean of our Kitchen during Covid-19 and we are very happy with them.
The best cleaning company.
Service delivered with passion and professionalism.
Fast and effective specialist disinfection cleaning

Site risk assessment before entering your premises

Professional expert technicians

Applies chemicals in a more effective and controlled way

BICSc & Health and Safety trained cleaners

Work completed on time with minimal disruption

Use of eco-friendly materials and energy efficient equipment

Quality control checks for every area we clean
COVID-19 Cleaning Services
Professional Virus Decontamination Cleaning from a Certified cleaning company
With the current COVID-19 Coronavirus outbreak now effecting UK's businesses. Ecoserve Cleaning has..
Fogging Disinfection Cleaning
With our Fogging disinfection Cleaning control system, we are able to deliver cleaning..
Ecoserve Cleaning have strict procedures in place to ensure a logical process is followed..
Our cleaners must pass an enhanced DBS check on employment, wear a uniform and carry their I.D badges at all times. This way we safeguard your facility from unsuitable individuals.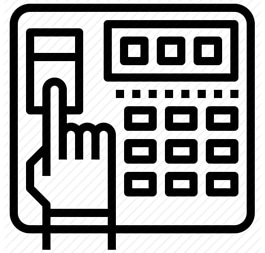 We record and track the attendance of our operatives to ensure your facility's cleaning is completed on every schedule visit. This way you only pay for hours completed.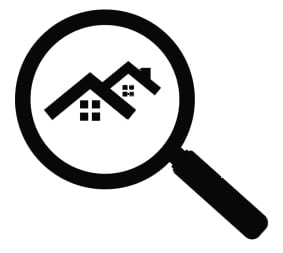 Attention to detail with everything we do is what makes us stand out from the rest. We work very close with customers to understand their specific needs, while keeping a close eye on your budget.
We work only with suppliers that are committed to contribute towards the environment by using recycled materials, environmentally friendly chemicals and energy saving equipment.