Professional window cleaning throughout London
Our window cleaning in London team have extensive cleaning solutions for both commercial and industrial sectors, high quality and professionalism is what sets us apart from other London window cleaning companies.
We provide a whole range of window cleaning options and we are specialists in all aspects of Abseil, cradle, ladder, reach and wash and traditional cleaning. Our commitment is to minimize any interruption to a minimum that is why we will fit into a time slot that is most suitable for you, whether is morning or evening? It is not a problem for our window cleaning team.
Before any job gets underway a full site-specific risk assessment is carried out and a method statement is provided. Eyebolts and anchor points for abseil use must have been tested and certified before use, it is sometimes the case that clients may have no anchor points, or the correct equipment installed on site. In this case, Ecoserve Cleaning has portable anchor equipment to facilitate the work.
Get in touch with us for a free quotation today.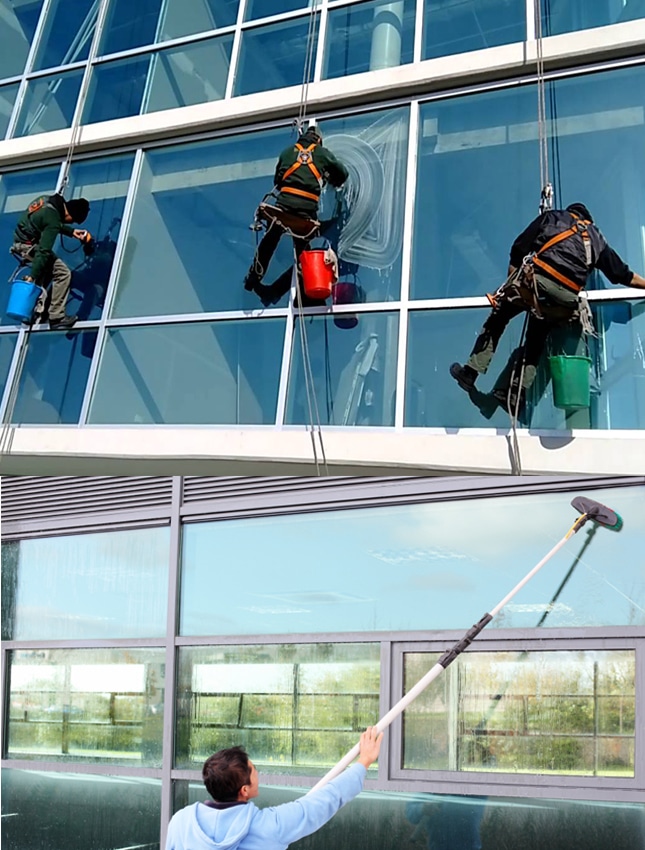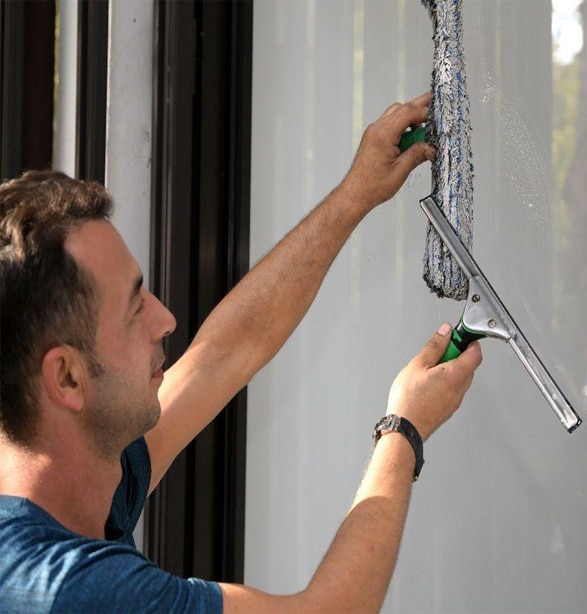 High quality window cleaning in London
All our highly trained window cleaners and equipment are fully insured, and our operating procedures follow strict guidelines developed by IRATA – Industrial Rope Access Trade Association, in accordance with the BS 7985- 2002 British standard code of practise for the use of Rope Access methods for industrial purposes. We have an outstanding Health and Safety record, and we consider this our number one priority. All workplace operating procedures are undertaken within our strict health and safety policy.
We offer our clients with a truly personalized window cleaning service to meet with their strict needs, our top-quality cleaning services and competitive pricing will make the best choice for your window cleaning needs.
Whatever your requirements, big or small, please contact Ecoserve Cleaning and we will endeavour to find a suitable solution for you.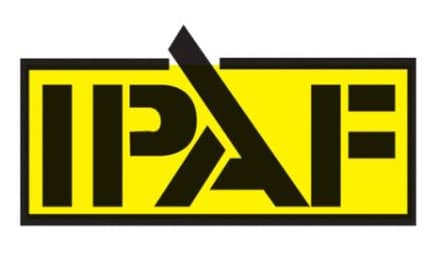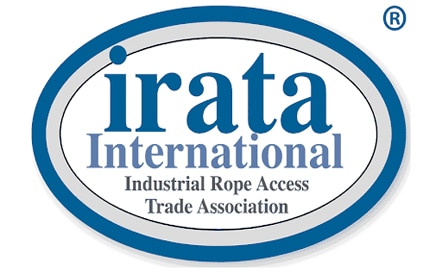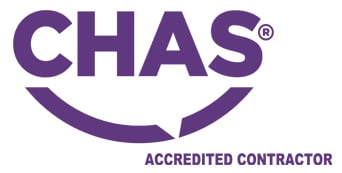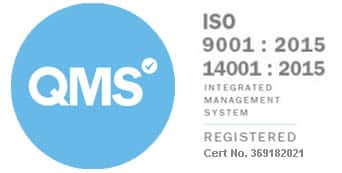 Why choose Ecoserve Cleaning?
All window cleaning options

Certified window cleaning services

Fully qualified window cleaners

Rapid response to customers queries

5 million liability cover

Use of purified water only

Works carried to a health and safety standards

Over 15 years' experience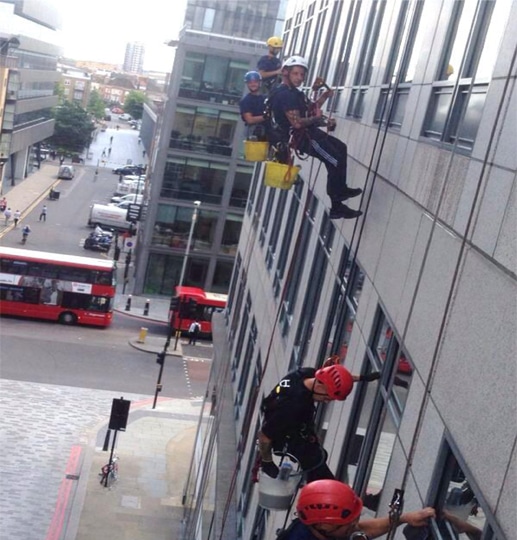 Ecoserve Cleaning provides a complete range of window cleaning services throughout London. All our certified and professional window cleaners have a vast experience cleaning windows at all levels and always enthusiastic going the extra mile for our customers.
Our cleaners must pass an enhanced DBS check on employment, wear a uniform and carry their I.D badges at all times. This way we safeguard your facility from unsuitable individuals.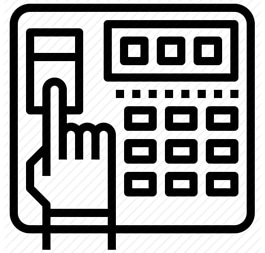 We record and track the attendance of our operatives to ensure your facility's cleaning is completed on every schedule visit. This way you only pay for hours completed.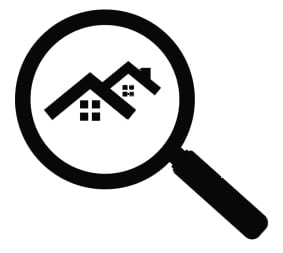 Attention to detail with everything we do is what makes us stand out from the rest. We work very close with customers to understand their specific needs, while keeping a close eye on your budget.
We work only with suppliers that are committed to contribute towards the environment by using recycled materials, environmentally friendly chemicals and energy saving equipment.