Professional office Cleaning in London
Ecoserve Cleaning is a professional and certified office cleaning company in London providing a broad range of quality commercial and contract cleaning services.
Our top-quality office cleaning services are strategically tailored to each individual client. This means whether you have just started your business, or you are a large established corporation and want to find a reliable and experienced office cleaning company with an excellent track record of offering high quality services. Then you do not need to search elsewhere, as you have found that with us.
Our team of highly trained and professional office cleaners will take care of your business delivering an outstanding well-managed cleaning service. As a result, the combination of experience and attention to detail is the main ingredient of our success, in other words you will get an exceptional office cleaning that guarantees your offices will always be kept immaculately clean and tidy.
Our professional approach, dedicated site managers and excellent customer service record is what sets us apart from other office cleaning companies in London. We take pride on being one of London's top commercial office cleaning contractors. Please be assured that our well-trained and inspired cleaners will do the entire job satisfactorily as per your specifications.
Switching office cleaning contracts is straight forward with us, we manage all the hassle for you. Get in touch with us for your free quotation today.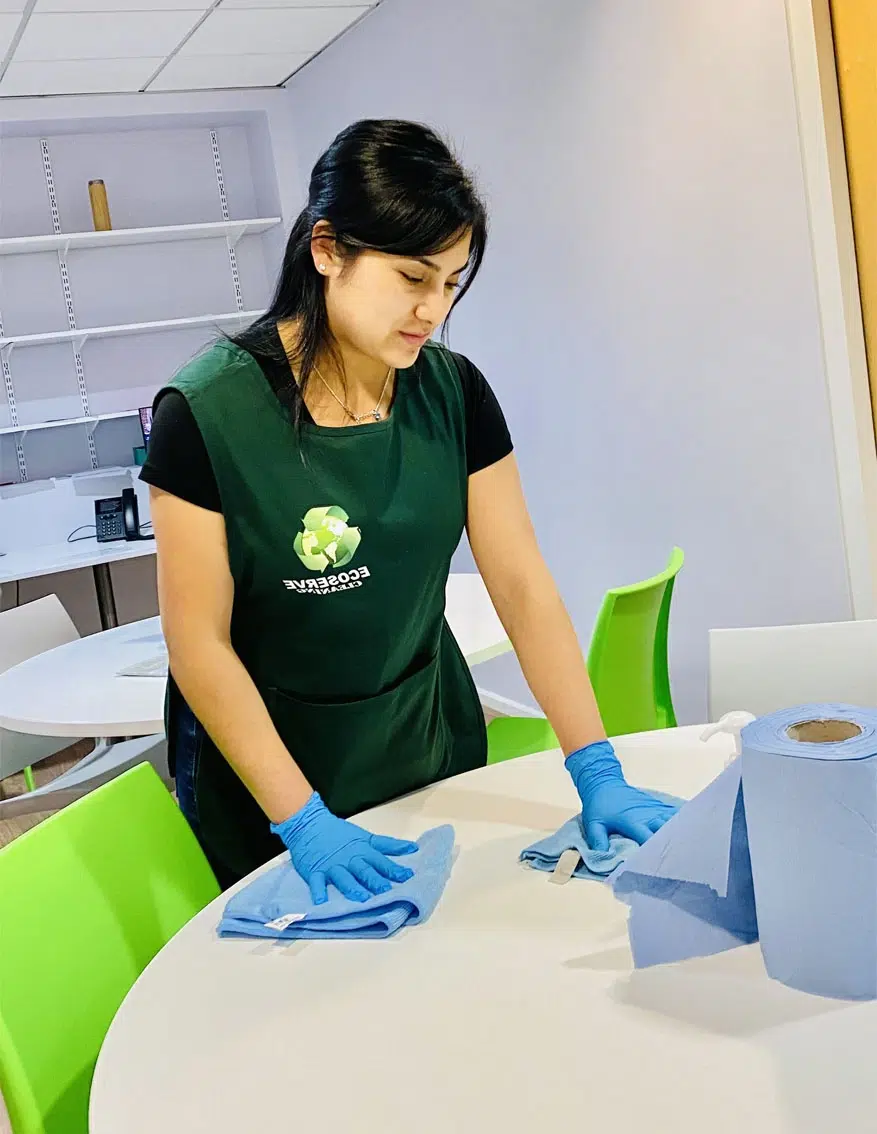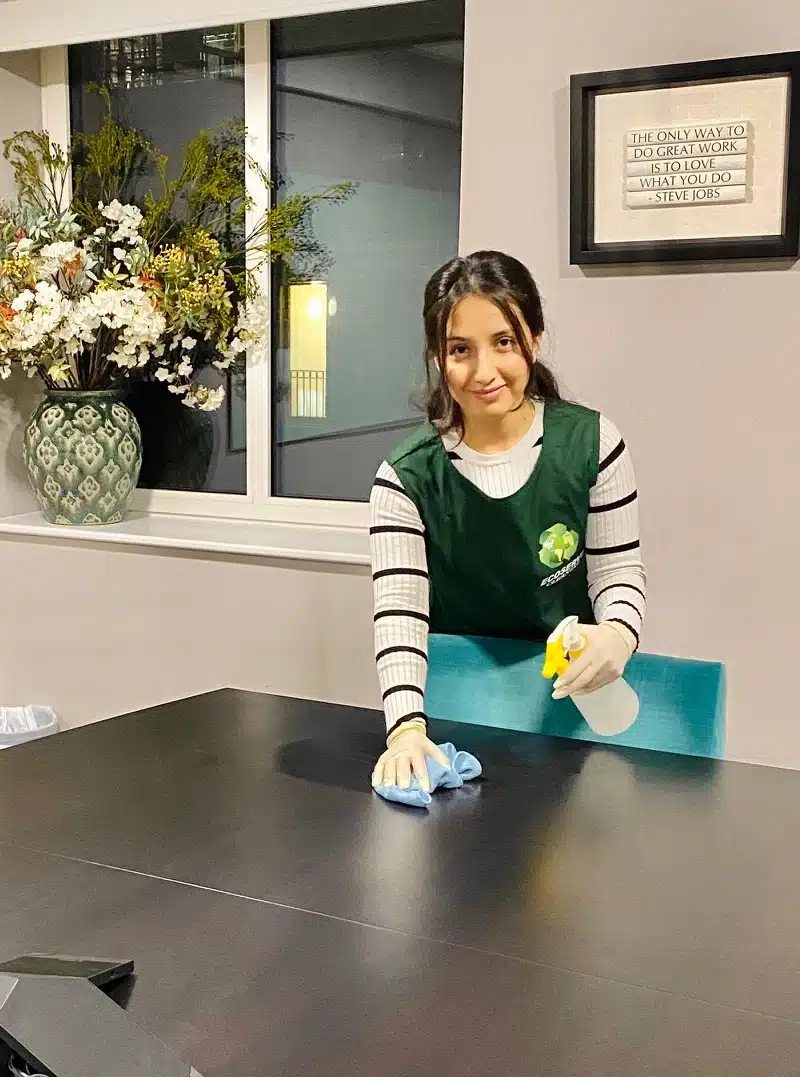 High-quality London Office Cleaning
High-quality office cleaning offers an invaluably glowing first impression to your clients and visitors. Moreover, a clean and tidy office environment helps to improve the mood and brighten the spirits of your employees.
Many customers want to switch their current cleaning contractors because they are not satisfied with the quality of work they are receiving, the lack of supervision in many cases because some key areas being neglected leaves them with no choice but to look for alternative office cleaning solutions.
Our teams of dedicated and experienced cleaning staff are committed to deliver only the best cleaning services available to you. We at Ecoserve Cleaning also understand just how important trust is between contractor and client, both in the way services are delivered and also the way we treat our own members of staff.
Trusting in Ecoserve means working with a London office cleaning company that goes above and beyond customer's expectations. Enhancing the quality of cleaning across all areas of your workplace and creating a distraction-free environment for your employees is our main goal. Therefore, our endeavours are to raise the standards of cleaning within your workplace and creating a long-term and satisfactory relationship with you.
Why not take a look at our comprehensive service list and get in touch for a free, no-obligation quote before making the best decision for your London office cleaning needs.
Contract Office Cleaning London
Ecoserve Cleaning is a professional and certified office cleaning company in London providing a range of quality commercial and contract cleaning services.
We offer a trustworthy and reliable bespoke office cleaning in London to meet client's exact requirements. From key-holding and caretaking services to a cleaning plan tailored to the needs of your office or business. Our staff can work as many or a few hours as you need. Some businesses may only need cleaning services for a few hours a day, either before staff arrive, during lunch hours or after staff have left. On the other hand, some clients require our London office cleaning on a full-time basis.
When choosing a professional office cleaning company, you will have to be sure that they have the knowledge and experience to get the job done right! We have the very best equipment and well-trained staff at hand to make sure your high standards are not just met but exceeded.
In addition to our high-quality office cleaning service, our clients have peace of mind knowing that we are fully insured, certified to ISO 9001, Safe Contractor approved, and that we are also members of the British Institute of Cleaning Science.
If you already have an existing office cleaning contractor, we can take the hassle out of switching contracts for you by taking care of the process on your behalf. For a free quote, get in touch with us for your free quotation today.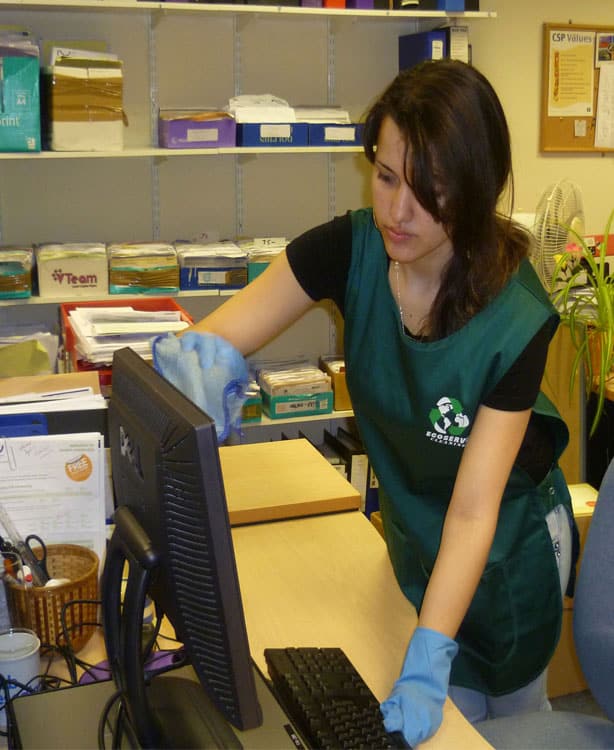 Why Choose Ecoserve Cleaning?
We offer a professional and unique office cleaning services in London that goes one step further by delivering quality through constant innovation and technology. Our staff knows how to get the job done, and we often exceed the expectations of our clients.
Sanitation of all touch points on every visit

Fully insured and vetted cleaners

Trustworthy and reliable staff

Monthly audits to monitor service delivery

Highly trained cleaners to BICSc standards

We use only approved NHS cleaning chemicals
Competitive pricing contracts with flexible work patterns

Strict Colour Coding for Hygiene & COSHH focused

Use of eco-friendly materials and energy efficient equipment

High standards of cleaning with uniformed staff

Flexible contracts with no hidden fees
Accreditations and Insurance
The company has achieved many accreditation's such us, the British Institute of Cleaning Science, ISO 9001-2015 Quality Management Systems, ISO 14001-2015 Environmental Management Systems, CHAS and Safe Contractor both designed to review and audit the health and safety policies, procedures and documentation of contractors.
Every contract is fully protected with a cover of 10 million ELI and 10 million products and public liability insurance.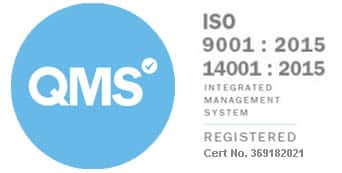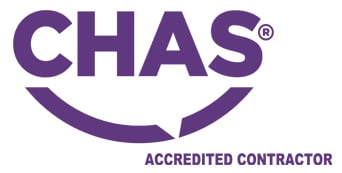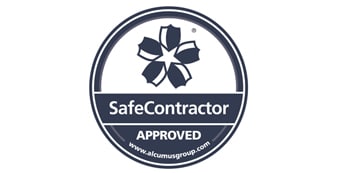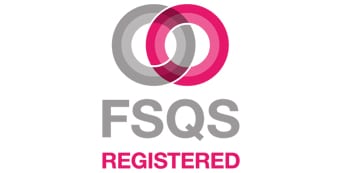 Ecoserve arrived to the attention of our organisation via their awareness campaign in 2013; which turned out to be our good fortune because it came at a time when we were looking at different ways of utilising staff time. Their management team are very hands on and show an awareness of customer service which is very bespoke. All our concerns are dealt with in a very short space of time with the lines of communication very short. Their quality control methods and innovation were held in high regard aligned with their high standards of attention to detail.
Mike Wilson- TJD
Their professionalism and attention to detail is excellent and they are always on hand should we need extra cleaning at the last minute..
They have been by our side throughout the Covid-19 pandemic offering us the best protection by deep cleaning and using the antiviral misting machines.
We really wouldn't know what we would have done without them.
They have certainly become part of the TBN UK family.
Nicky Morgan- TBN UK
What we have gained with Ecoserve is a partner rather than a contractor they are always on hand to help and deal with any issues or queries that arise, the proactive nature of the way they work to ensure their clients are satisfied sets them apart.
If you are looking for a new cleaning company, you will not go wrong with Ecoserve.
John Catley- CSP
Ecoserve were quick responding to my last minute cleaning requests for our rehearsal studios and office space. They offer competitive prices and their cleaning staff are extremely friendly and they always ensure a high level of cleanliness throughout. Highly recommend them.
Faye Ralph- Selladoor Worldwide
Ecoserve Cleaning offers a wide range of commercial office cleaning services across London. Most of our clients are situated within the inner London boroughs and greater London.
If you require professional office cleaning services at any of the below boroughs we are more than happy to help.
Our cleaners must pass an enhanced DBS check on employment, wear a uniform and carry identity badges at all times. This way we safeguard your facility from unsuitable individuals.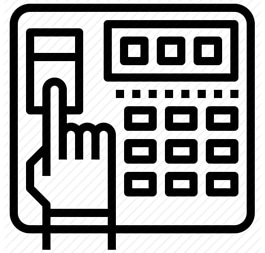 We record and track the attendance of our operatives to ensure your facility's cleaning is completed on every schedule visit. This way you only pay for hours completed.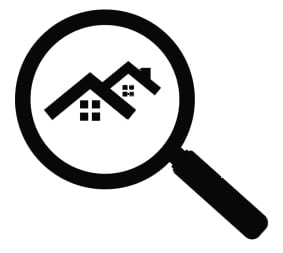 Attention to detail with everything we do is what makes us stand out from the rest. We work very close with customers to understand their specific needs, while keeping a close eye on your budget.
We work only with suppliers that are committed to contribute towards the environment by using recycled materials, environmentally friendly chemicals and energy saving equipment.